Ahead of President Joe Biden's speech in Pittsburgh on Wednesday evening, the White House has released a fact sheet on the proposed American Jobs Plan to fund additional spending on infrastructure and R&D. The proposal's taxA tax is a mandatory payment or charge collected by local, state, and national governments from individuals or businesses to cover the costs of general government services, goods, and activities. increases on corporations are among the most harmful options to pay for the increased spending. While the President's plan emphasizes making goods in America, the tax increases will raise the cost of production in the U.S, erode American competitiveness, and slow our economic recovery.
The American Jobs Plan (Biden infrastructure plan) would raise taxes on corporations in several ways:
The tax proposals in the American Jobs Plan (Biden infrastructure plan) rely on mistaken assumptions about how corporate taxes work, how corporations respond, and how workers are affected. Here are the facts: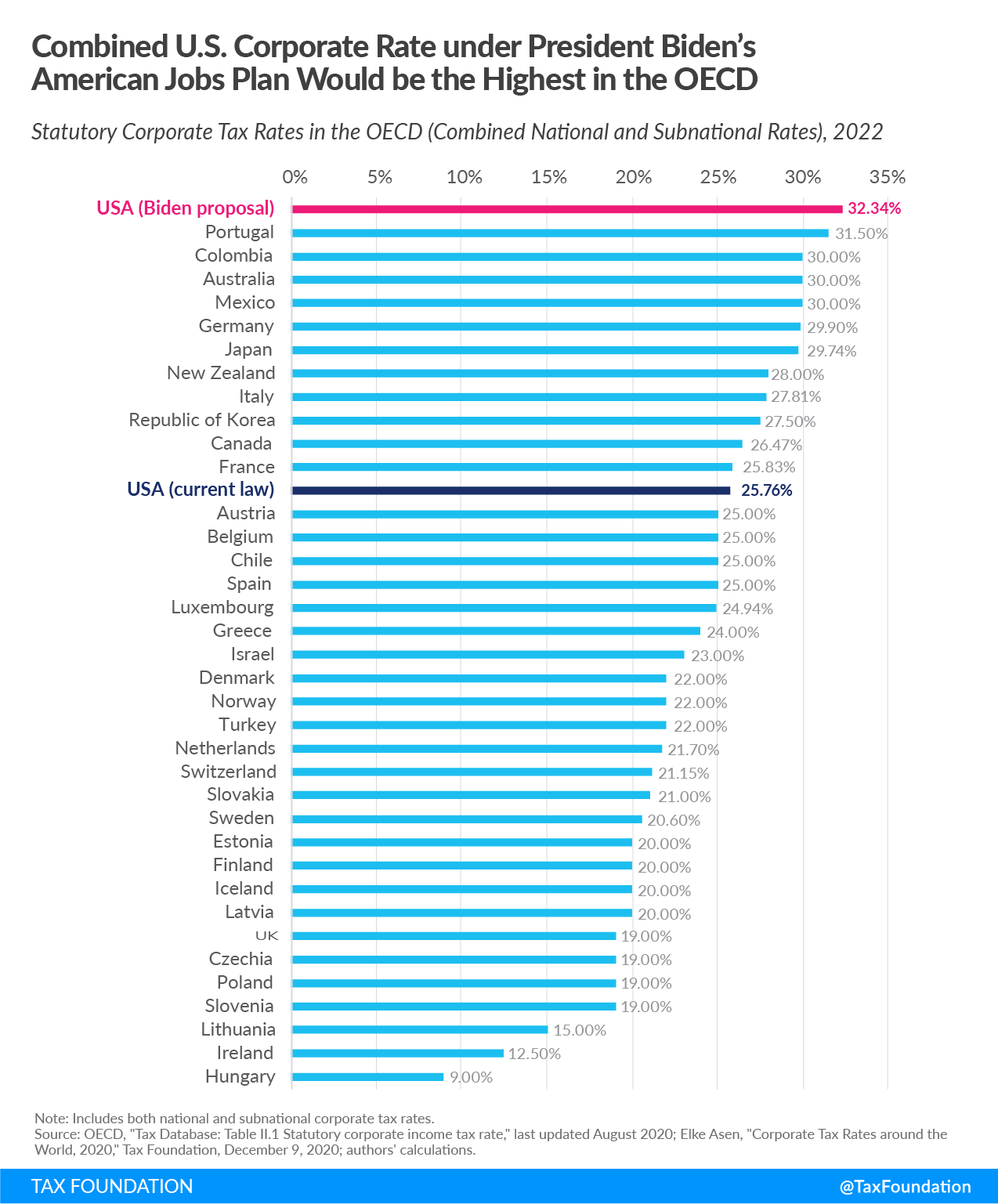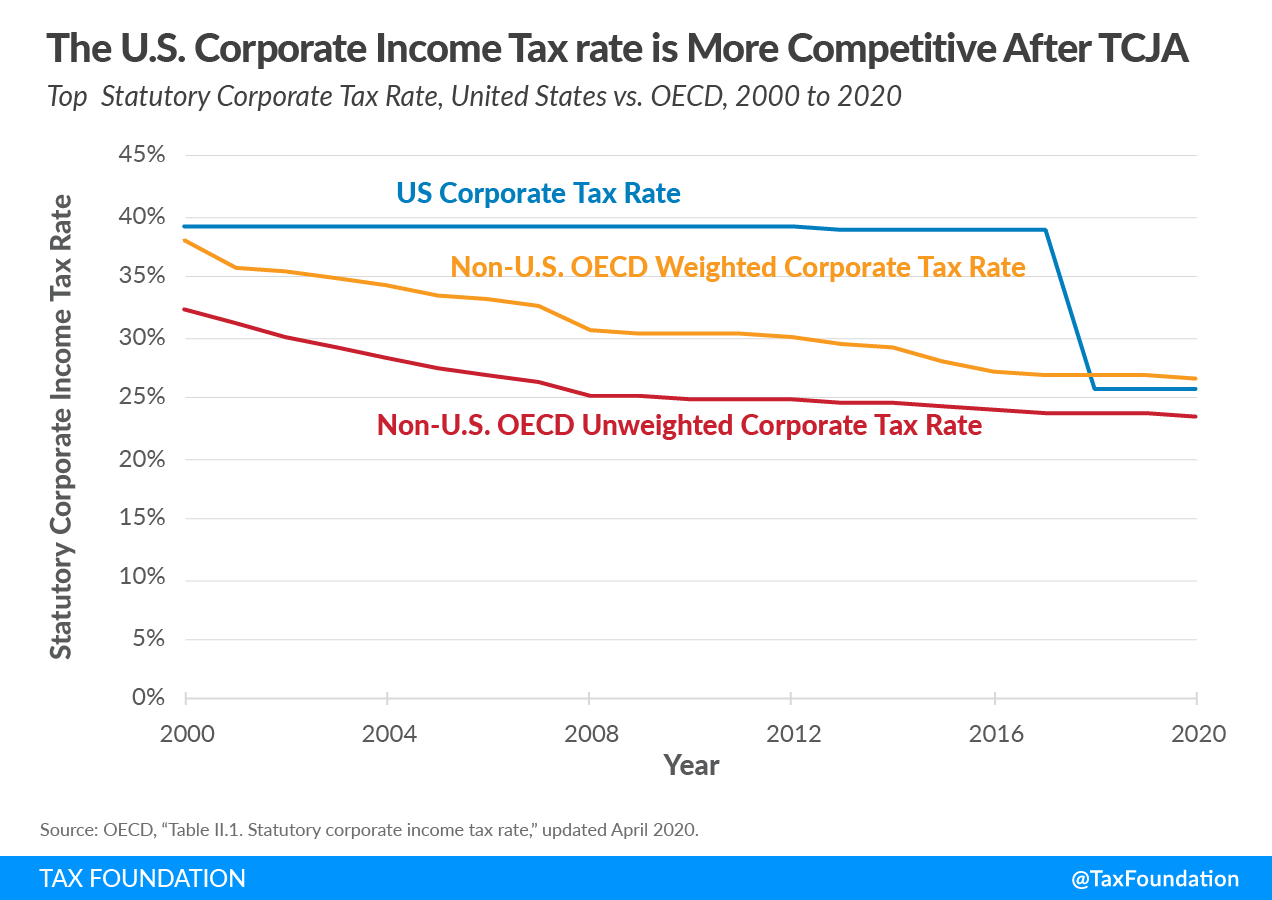 Rather than penalizing U.S. production and making the tax code more complex, Congress should consider ways to incentivize greater dynamism and domestic production through a competitive and simplified corporate tax system.
Launch Resource Center: President Biden's Tax Proposals
Share