A progressive tax is one where the average tax burden increases with income. High-income families pay a disproportionate share of the tax burden, while low- and middle-income taxpayers shoulder a relatively small tax burden.
---
What Makes a Tax System Progressive?
A tax system that is progressive applies higher tax rates to higher levels of income. For the U.S. the individual income tax has rates that range from 10 percent to 37 percent. This design leads to higher-income individuals paying a larger share of income taxes than lower-income individuals.
2023 Federal Income Tax Brackets and Rates for Single Filers, Married Couples Filing Jointly, and Heads of Households
Tax Rate
For Single Filers
For Married Individuals Filing Joint Returns
For Heads of Households
10%
$0 to $11,000
$0 to $22,000
$0 to $15,700
12%
$11,000 to $44,725
$22,000 to $89,450
$15,700 to $59,850
22%
$44,725 to $95,375
$89,450 to $190,750
$59,850 to $95,350
24%
$95,375 to $182,100
$190,750 to $364,200
$95,350 to $182,100
32%
$182,100 to $231,250
$364,200 to $462,500
$182,100 to $231,250
35%
$231,250 to $578,125
$462,500 to $693,750
$231,250 to $578,100
37%
$578,125 or more
$693,750 or more
$578,100 or more
Source: Internal Revenue Service
The top 1 percent of earners paid an average federal tax rate of 33.3 percent in 2015 while individuals in the lowest one-fifth of earners paid just 1.5 percent on average.
In addition to having a federal progressive tax system, many states also apply higher state tax rates to higher-income individuals.
How Progressive Is the U.S. Tax System?
The U.S. has a progressive income tax system that taxes higher-income individuals more heavily than lower-income individuals. Though the top 1 percent of taxpayers earn 19.7 percent of total adjusted gross income, they pay 37.3 percent of all income taxes. Just 3 percent of taxes are paid by the lowest half of income earners.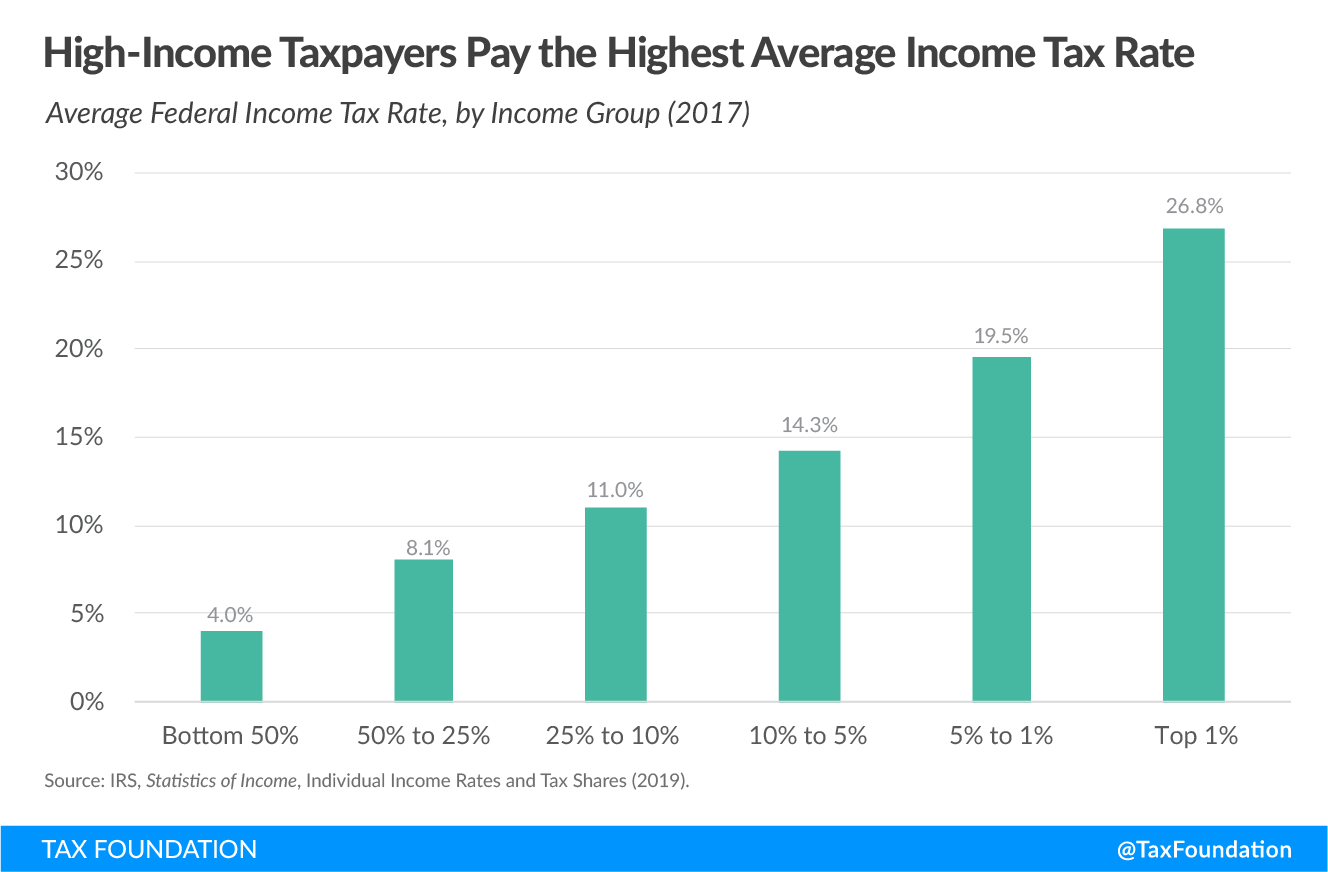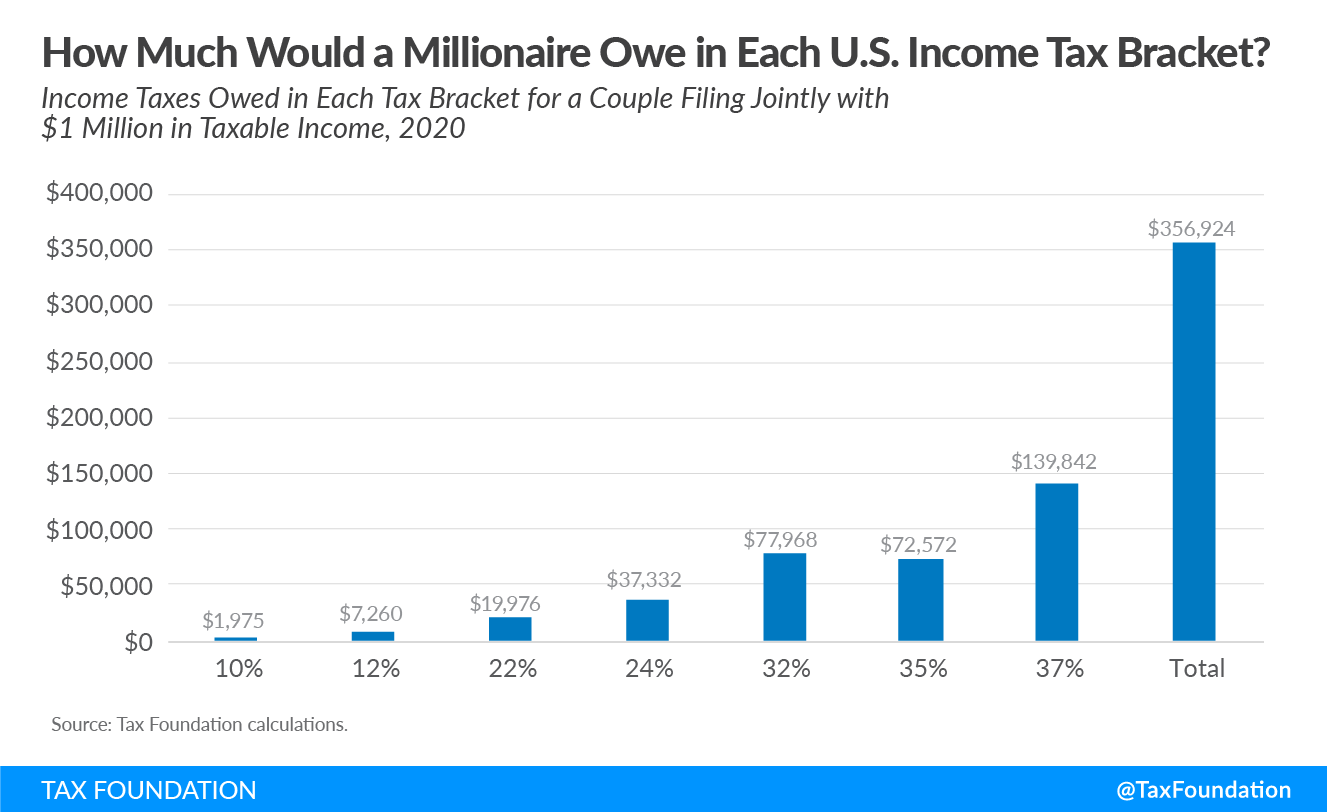 How Do Progressive Taxes Impact Workers?
Progressive taxes mean that as an individual earns more, they will face higher rates of tax. This acts as a negative incentive on working more. If an individual who is currently in the 12 percent tax bracket would like to work extra hours or take a second job, they could end up facing the 22 percent bracket on their extra earnings. At that higher tax bracket, they would need to work more to achieve their after-tax earnings goals.
Some progressive tax systems apply significantly higher rates of tax to high-income earners. The higher rates can also influence decisions on ways to minimize tax liability by maximizing available deductions and credits or avoiding taxes in other ways.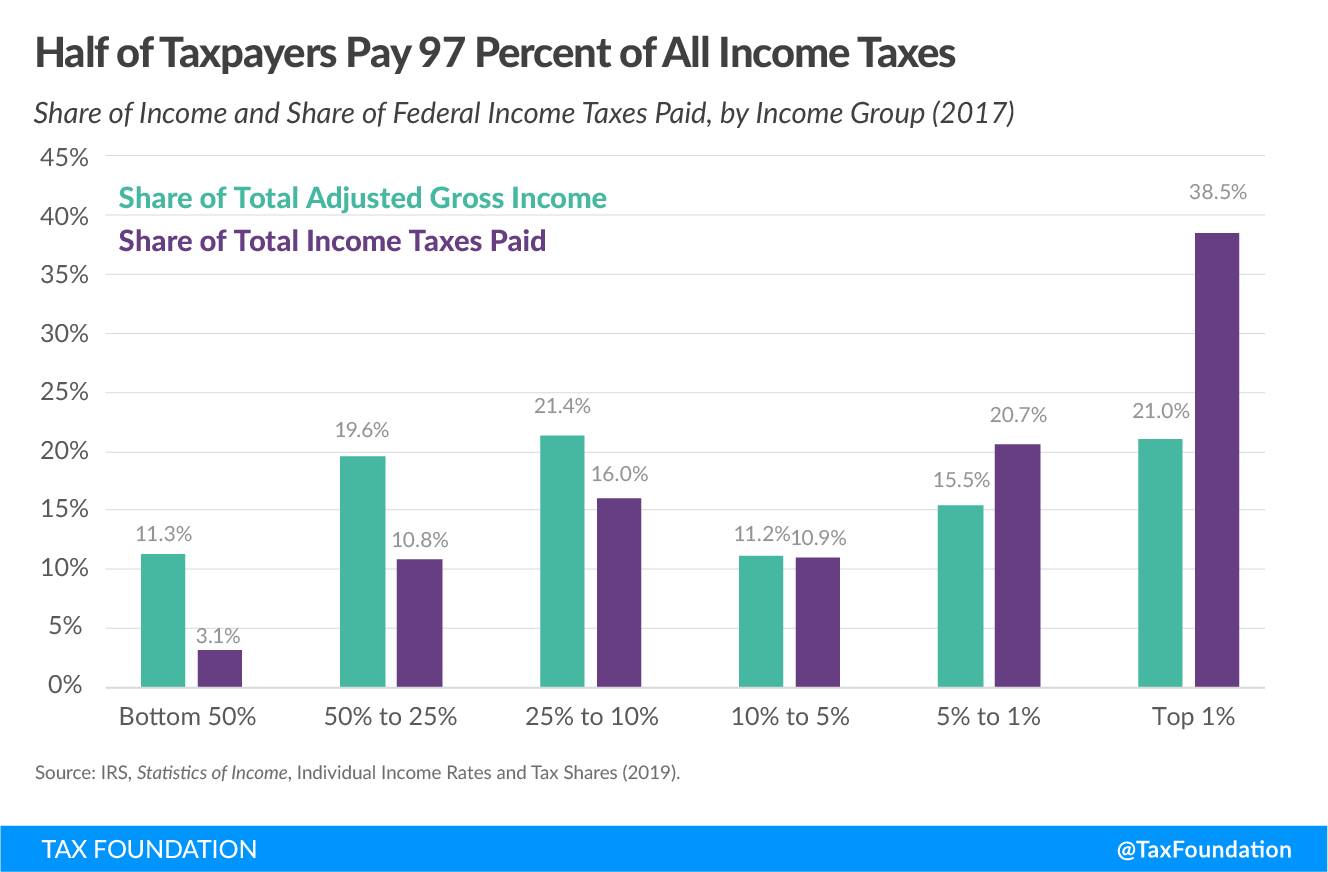 Share