Dr. Martin Feldstein, famed economist and past president and CEO of the National Bureau of Economic Research (NBER), holds a special place in the hearts of the TaxA tax is a mandatory payment or charge collected by local, state, and national governments from individuals or businesses to cover the costs of general government services, goods, and activities. Foundation for his public-sector and private-sector contributions to tax policy.
The two-time winner of the Tax Foundation's Distinguished Services award, a distinguished professor of economics at Harvard, and adviser to Republican and Democratic presidents alike, passed away from cancer Tuesday at 79.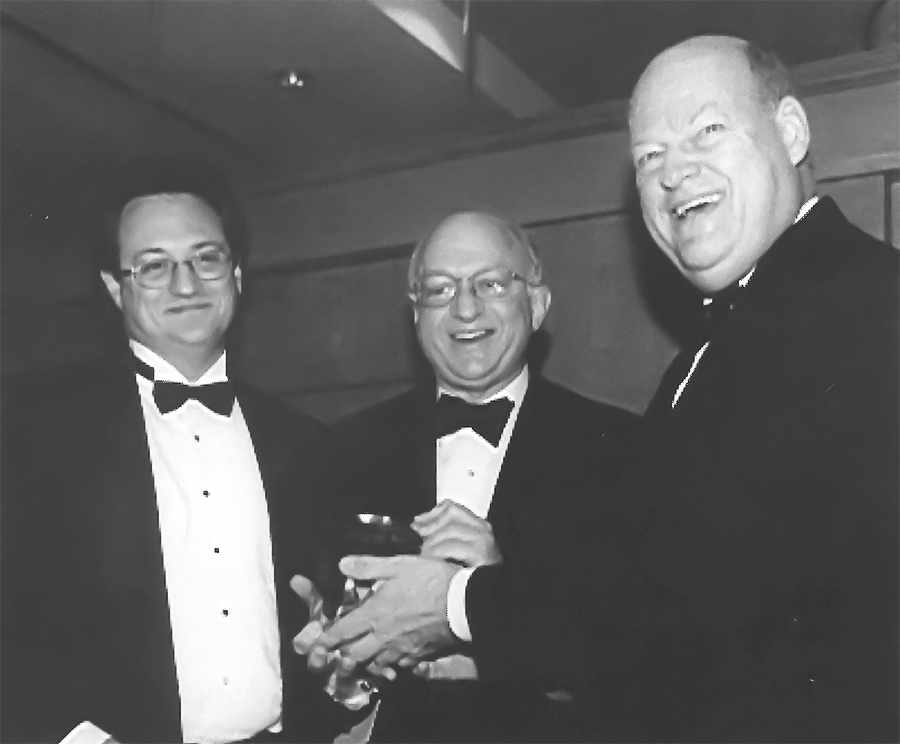 Martin Feldstein (center) is awarded the 1999 Tax Foundation Distinguished Service Award for his private-sector contributions to tax policy as president of the National Bureau of Economic Research.
"The tax and economic community has lost a great leader with the passing of Martin Feldstein," said Tax Foundation President Scott Hodge.
Feldstein "was the preeminent bridge-builder in the economics profession, someone who did more to bring people and ideas together in a congenial way than just about anyone else," said Harvard University colleague Jeremy Stein.
The Tax Foundation bestowed the Distinguished Service award to Feldstein in 1983 for his public-sector accomplishments as head of the Council of Economic Advisers during the Reagan administration and followed in 1999 with the private-sector award when Feldstein was head of the NBER.
"Marty was a pioneer in demonstrating the impact of taxes on the economy," Hodge said, "and will leave behind him an important legacy, one that will no doubt inspire generations of thoughtful and influential economists. He will be dearly missed."
Share