Bringing Together Today's Tax Leaders
For 84 years, Tax Prom has been the must-attend event for the tax world's best, brightest, and most influential.
From Capitol Hill tax staffers to VPs of tax and government affairs departments at Fortune 500 companies, Tax Prom is the one night a year that brings together every major tax policy decision-maker in the country.
Why Your Organization Can't Afford to Miss Tax Prom
Establish your organization as a critical voice in the tax policy and government affairs world.
Maximize your organization's visibility among key decision-makers on Capitol Hill and in the Administration.
Engage with hundreds of the tax community's most influential executive branch officials, congressional staffers, members of Congress, Fortune 500 companies, trade associations, D.C. firms, and nonprofits.
Promote your organization's brand to the D.C. tax and policy community.
Tax Prom 2019 Attendees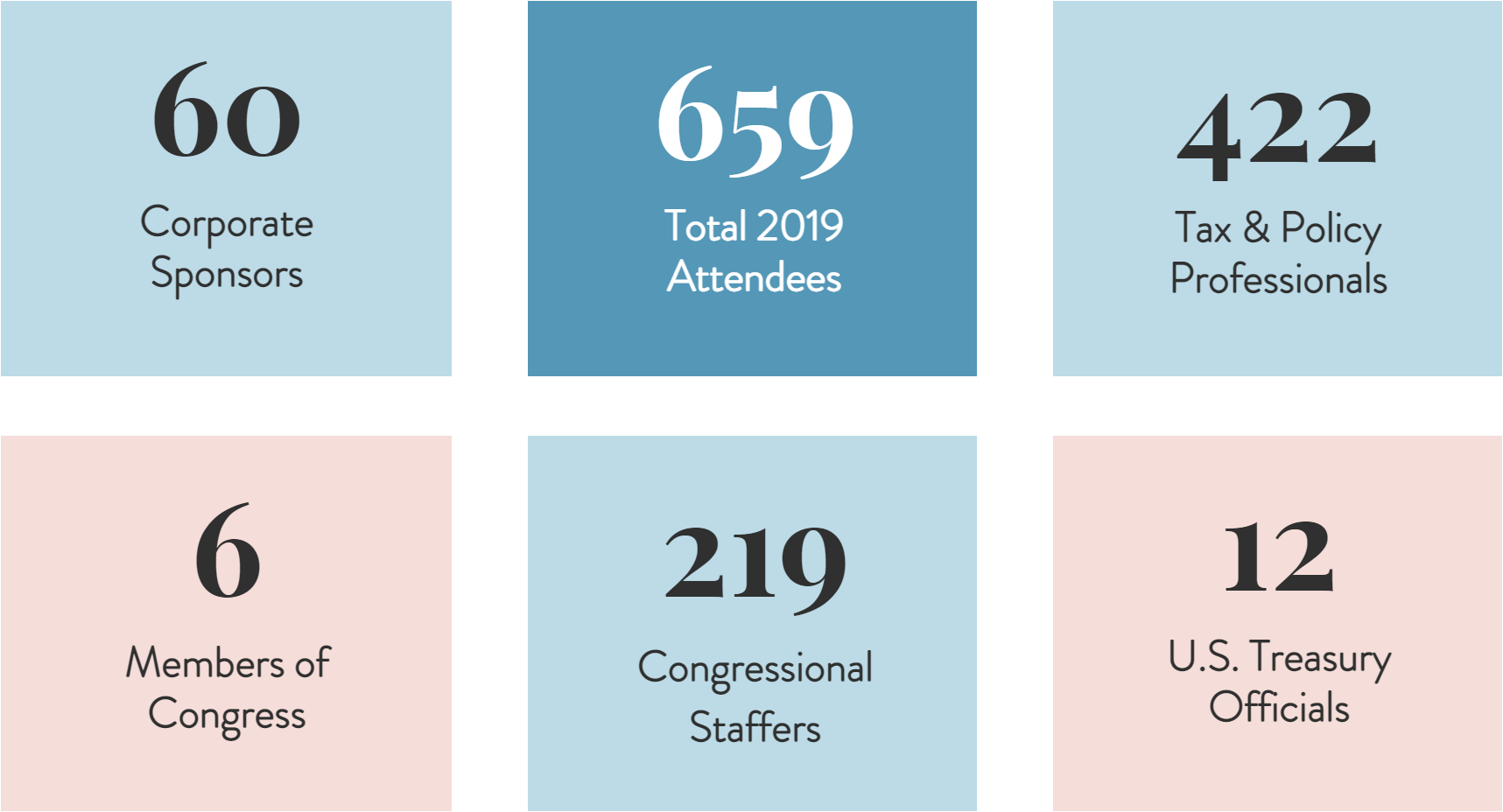 If you'd like to learn more about Tax Prom and sponsorship opportunities for your organization, click the link below or contact our Director of Corporate Relations Josh Jaye at jjaye@taxfoundation.org.