This year at FreedomFest, we'll be giving conference-goers an insider's perspective on the status of tax reform in Washington.
Tax Foundation President Scott Hodge will be joined by Cato Institute scholar Dan Mitchell to discuss why it's so urgent lawmakers overhaul our tax code.
Both will offer insight on the chances that real tax reform gets across the finish line this year.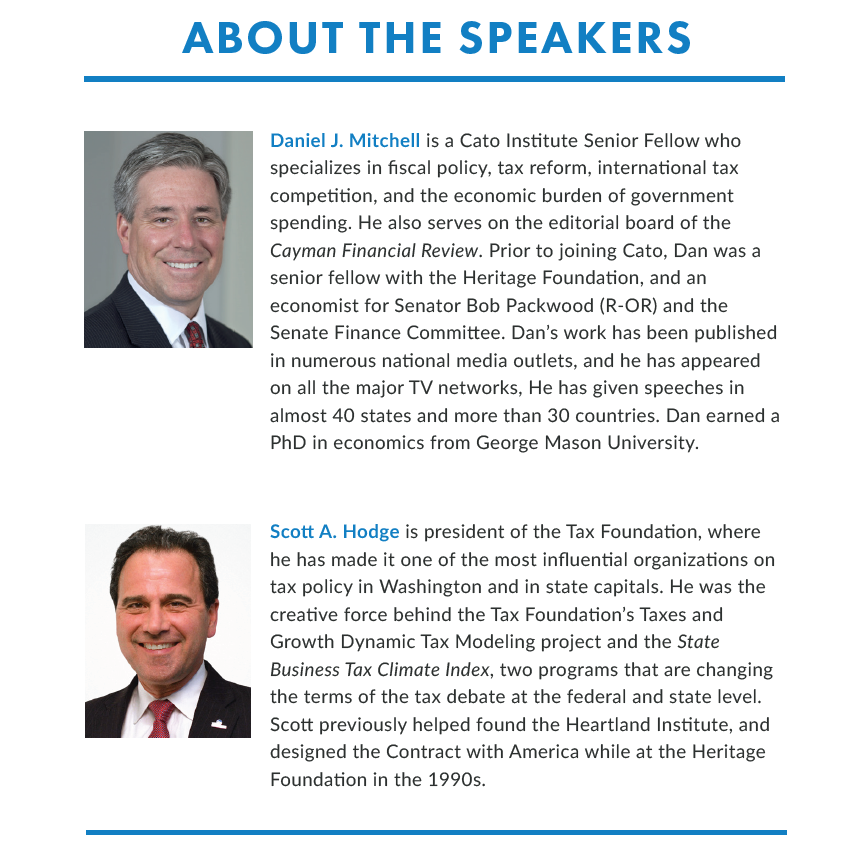 If you're at FreedomFest, don't forget to visit us at booth 313!