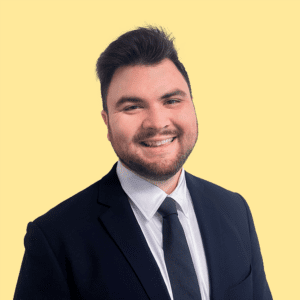 Jesse Solis
Communications Director
Jesse Solis is Communications Director at the Tax Foundation, where he works to build coverage of the work of the Tax Foundation's scholars and assists the marketing and communications team with overall strategy. He joined the team in 2021 as Communications Manager.
Prior to his time at the Tax Foundation, Jesse served as the Deputy Director of Communications for the House Ways and Means Committee Republican staff. Jesse joined the Committee as a press assistant during the writing of the 2017 Tax Cuts and Jobs Act and served the Committee in various positions throughout his tenure. In the 116th Congress, Jesse worked as speechwriter, media booker, and spokesman for the Committee and with Ranking Member Kevin Brady (R-TX) on several legislative priorities, including the USMCA, the SECURE Act, and the CARES Act.
Jesse graduated from Butler University's Lacy School of Business with a bachelor's degree in economics. He is a fan of long novels, emo music, and the Midwest.