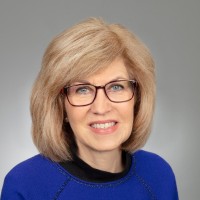 Teri Wielenga
Advisory Board Member
Teri Wielenga is a member of Tax Foundation's Board of Advisors.
Teri is Senior Global Finance Executive & Board Director and Vice President, Global Head of Tax Policy at Gilead Sciences.
Teri is a results-oriented finance executive with more than 20 years of experience with a Fortune 500 global company. Teri currently serves as Vice President of Tax for Gilead Sciences, Inc.—a NASDAQ multinational biopharmaceutical company based in the Bay Area. Prior to Gilead, Teri served as Senior Vice President of Taxation for Allergan, Inc.—a NYSE multinational pharmaceutical/biotech/medical aesthetics company based in Southern California.